WELCOME TO 2020
It is with great pleasure and excitement we usher in a new decade, 2020, and equally with great pleasure and excitement we usher in what we believe is the next phase in the evolution of IDAN, #OURIDAN! For over a decade, Titi Ogufere our founder, together with various teams of selfless Executives and members of the Board of Trustees worked tirelessly and sacrificed much to build the foundation which IDAN currently sits on and set the vision for years to come. Over the last year, the NEC have spent a great deal of time learning about what we have done in the past and the legacy that has been left to us; and a great legacy it is. Learning about where gaps exist between what we have declared to be our mission/vision and what our colleagues and members are experiencing on a daily basis and communicating regularly to ensure that what we plan to deliver for all the wonderful members of IDAN actually meets each and every one of them at their point of need. And so as our industry evolves, along with our members, their needs and realities, so too does IDAN evolve. Taking lessons from the past as well as exploring new possibilities and applying new solutions as we seek to establish and maintain our relevance and impact in today's world. Our mandate as leaders is to serve. To serve our colleagues, by delivering programs and initiatives that build on the strong foundation the previous Executives laid and to create new and exciting engagements that will draw even more dynamic and vibrant Interior Designers, design professionals and partners in the industry to join and create an environment where collaboration, sharing and engaging become first nature. We have in the last year run programs and activities which have brought members and industry partners together to engage and seek areas of alignment. Between February and December 2019, we ran dozens of programs across Lagos and Abuja, which put the message of learning through interaction and collaboration front and centre of the mission of IDAN. The year ahead promises the return of the GUIDE product and design exhibition, as well as an homage to ACDF and even more opportunities for continued learning, development and growth of our members' businesses. As we move forward into 2020, we recognize the great challenges we face to deliver on the oaths we all took, but the challenges do not deter us. In fact, we are excited and emboldened because we know we have never been in a better position to be able to deliver the dream of #OURIDAN which is what all members want at the end of the day. We look forward to the exciting times ahead!
2019: Designs Touches Lives
"A comfortable house is a great source of happiness. It ranks immediately after health and a good conscience" – Sydney Smith
A simple, yet profound statement by eighteenth century English writer and cleric. Today, architects and interior designers the world over subscribe to the belief that space has a real and measurable impact on the way we feel and function.
Our environments affect our moods, the way we think, energy levels and productivity. For years, psychologists have carried out research into the way our physical environments impact decision making, emotional responses and the way we feel about ourselves.
New fields of study have emerged, such as embodied cognition, which looks specifically at the role the environment plays in developing cognitive capacity, and neuro-aesthetics, which examines the biological role of aesthetic experiences.
Every day, as interior designers, we impact lives. In the design decisions we make, in interpreting client briefs to create safe, functional spaces they can enjoy, and in deliberately exploring ways to boost work place productivity, social interaction, relaxation and other desired work place dynamics.
The fact that good design impacts lives, is one too easily taken for granted. It takes looking into the lives of a population that is not the typical client with the means to engage an interior designer, for us to truly appreciate the value we have to offer. It helps us appreciate more what we do have and see from a different perspective, what truly is important to life.
That is why I am especially moved and inspired by the theme of this year's World Interiors Day celebrations; Designing spaces, changing lives.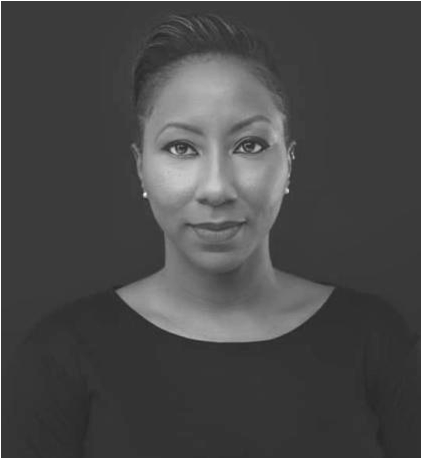 Omon Anenih Mordi
IDAN President